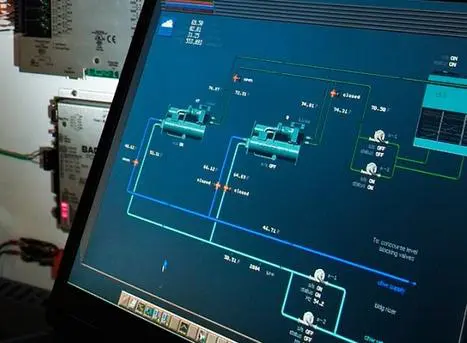 Automate Your Facility's HVAC System With Our Help
Weber Refrigeration and Heating Inc has experts in building automation controls. Our team has been helping many clients for more than 42 years.
What Is a Building Automation System (BAS)?
This technology is also called a Direct Digital Control (DDC) system. It is used to turn things off, on, or regulate them somewhere in between to achieve the proper balance between maximum comfort and energy savings.
A building automation system is an assembled installation of computers, computerized circuit boards, wiring, and electrical components that can do a variety of tasks.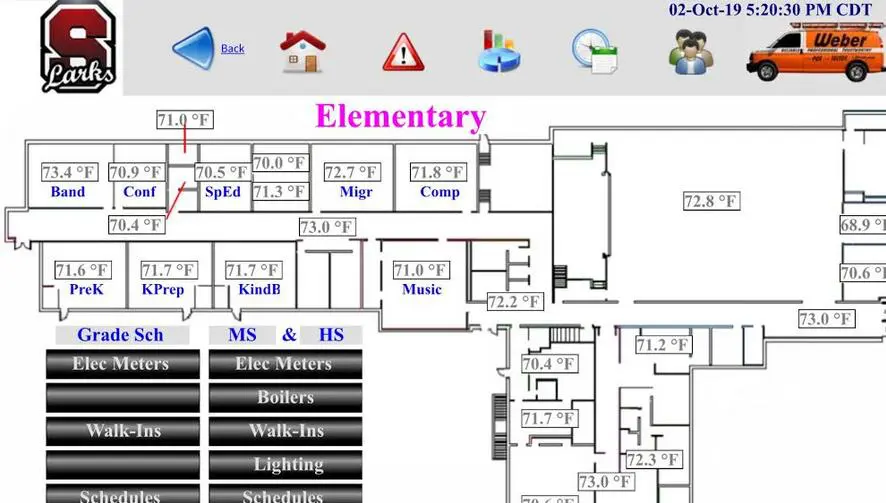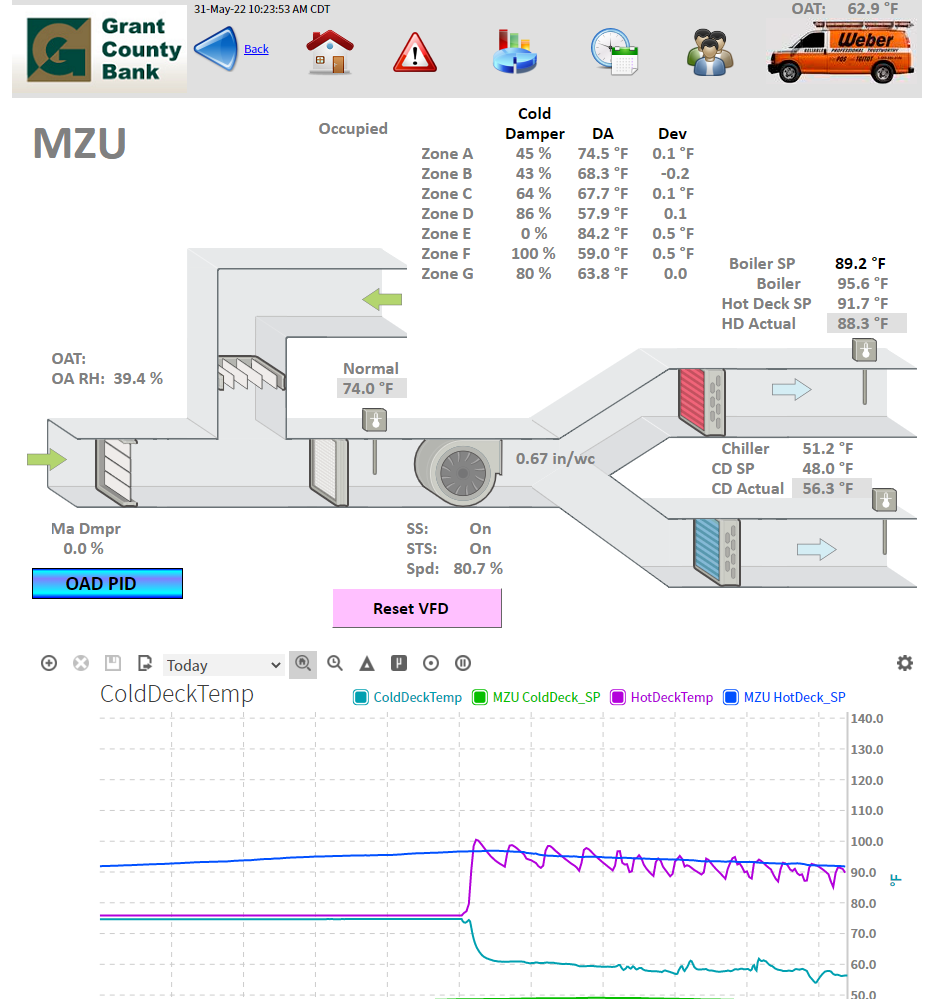 Benefits of a Building Automation System
Residential HVAC Controls
Controls are a concert of wiring, devices, and programming used to turn things off, on, or regulate them somewhere in between. All the systems we sell have their own built-in controls.
However, we will focus on things we do to give you an added degree of safety that many systems or installations do not have.
We use a broad range of types and brands of thermostats that offer many features.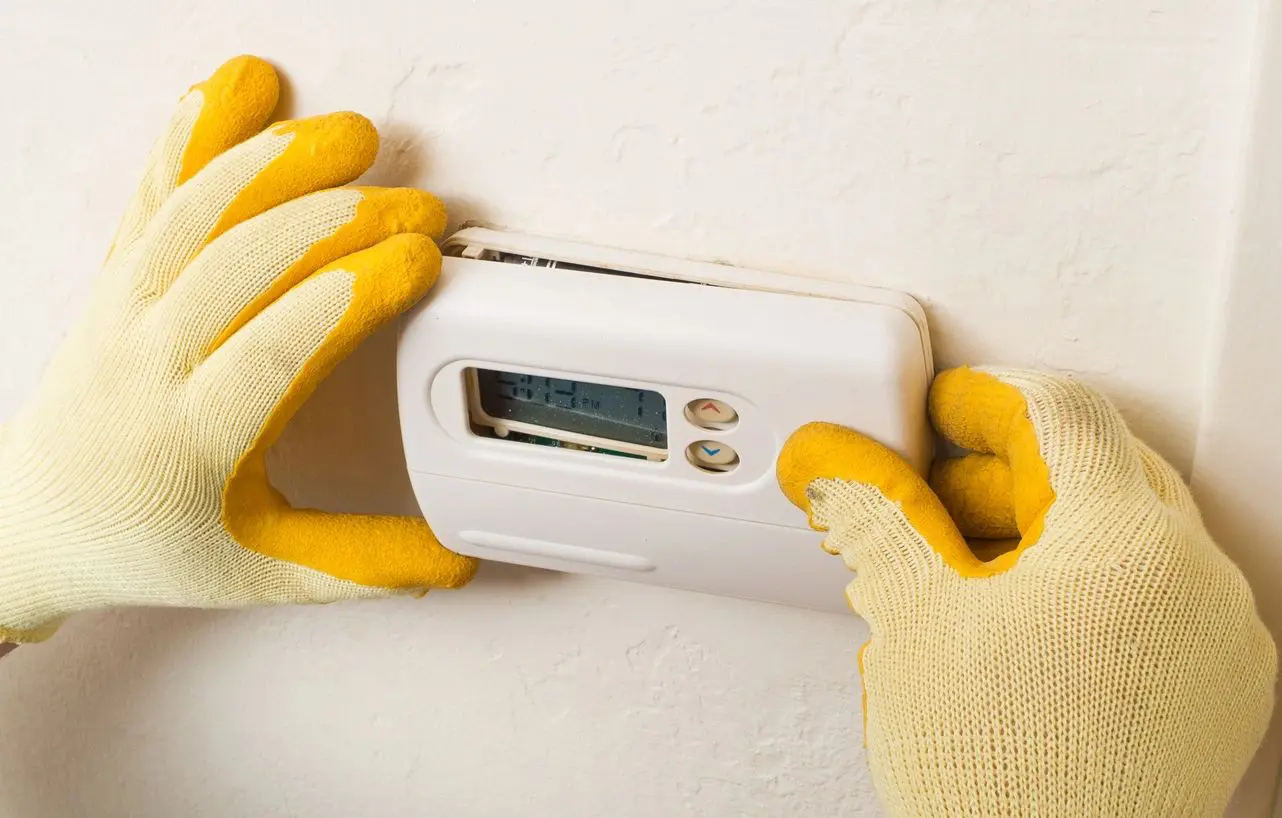 Supermarket Automation Systems
Our History in Supermarket Automation and DDC
We have been programming, installing, and repairing computerized control systems on single zone and rack refrigeration units since the mid-1980s. Some of our customers take full advantage of all the features available, and others only utilize a few.
Systems We Repair, Program, and Install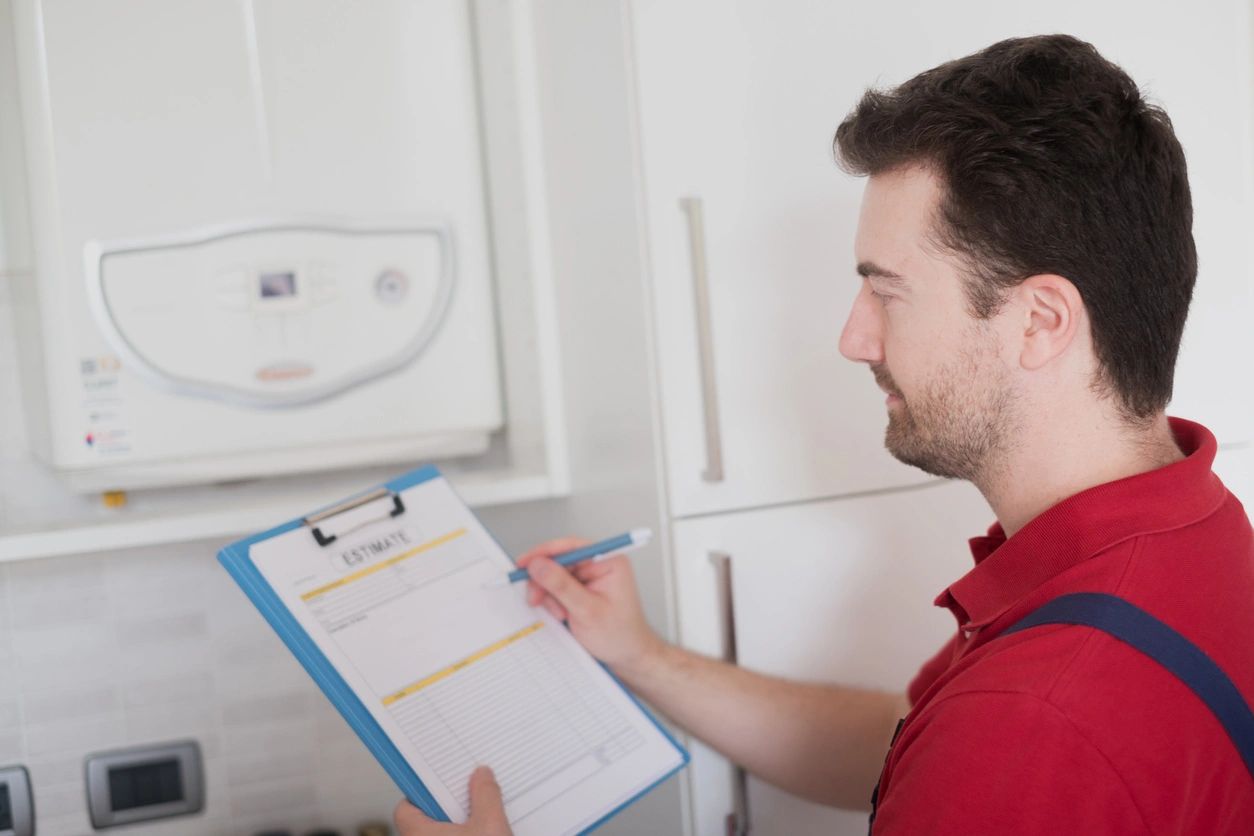 Commercial Building Automation Systems
Our History in Commercial Building Automation and DDC
Our CEO and founder, Mike Weber, began engineering and installing control systems in the late 1970s.
One of Mike's earliest successes was at the Dodge City Medical Center. He amazed the management by cutting their gas bills by 40% without sacrificing comfort.
In the early 1990s, we engineered and installed DDC systems in different schools in many Southwest Kansas cities, including:
The systems were leased to the districts with a guarantee that the energy savings would cover the lease payment. Most of the lease terms were three years, and every one of them far exceeded the warranty.
For more than five decades, our company has been making buildings more comfortable while saving energy. Most recently, we have completed full building automation systems at these Southwest Kansas locations:
National and Worldwide Experience
Mark Weber joined Weber Refrigeration and Heating Inc in 1982 and has traveled the world installing, servicing, and programming building automation systems. In 2017, Mark moved back to Garden City and began devoting most of his time to local projects.
During his traveling years, some of his projects included: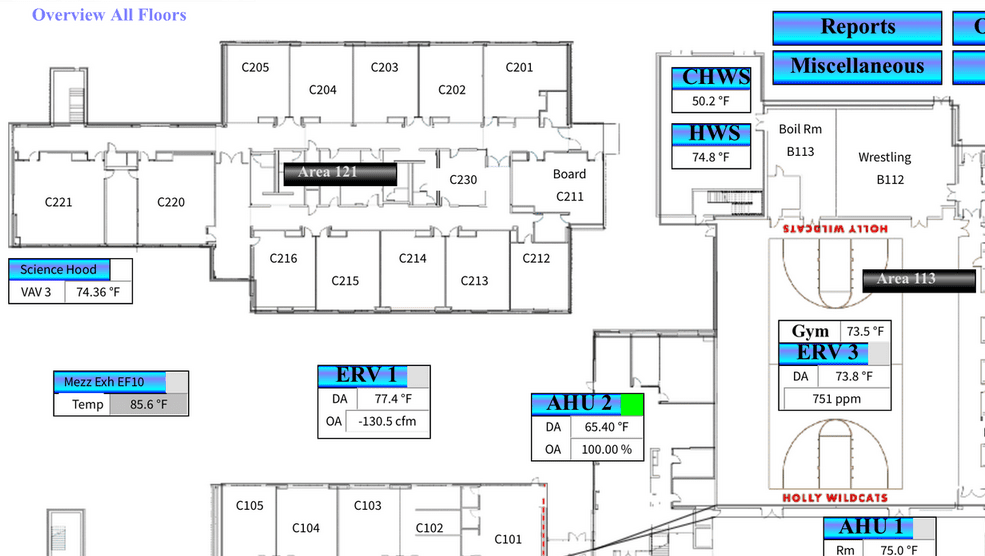 In the mid-1970s, Honeywell Controls trained Mike Weber to perform energy audits and design energy-saving solutions. Since then, we have saved our customers tens of millions of dollars through our energy audit and energy management services.
While we save our clients energy daily by engineering new and more efficient systems for their homes and business, energy audits are another step.
When we enter into a contract with customers, we begin an investigation to determine the following:
1. Where are their energy dollars going?
    a. We run a computerized heat load/heat gain calculation to determine the HVAC requirements.
    b. We evaluate all existing HVAC&R equipment for its rated and current operating efficiency.
    c. We evaluate the entire building for large non-HVAC&R uses that may have an opportunity for change.
    d. We evaluate the building envelope (windows, doors, insulation, and roof) for problem areas or locations of excess heat loss or gain.
2. What are the opportunities for savings? We list all of the possibilities for savings and begin to evaluate the practicality of each project individually. That is where steps three through five come in.
3. What are the savings of implementing the changes? We gather three years of utility usage and charges. Our experts then enter these into a spreadsheet with other pertinent data, such as:
Heating/cooling degree days
Specific building design
Any peculiarities that would affect the building balance point
Other factors to determine the cost of heating and cooling
Fixed costs of lighting and other uses
4. What is the cost of implementing the changes?
5. What is the Return On Investment (ROI) for making those changes? In most cases, we present our customers with a list of several different project opportunities. We then provide them with the costs and expected or guaranteed energy savings.
Some projects also offer maintenance and repair cost savings. The ROI is simply the ratio of total savings over cost. Most of our clients find that the ROI is a valuable tool in prioritizing projects.
USD 374 in Sublette, Kansas was one of our most unique energy audit projects. In addition to many other tasks, we were able to help them get a 150' tall wind generator going.
Although the generator had been in place for seven years, it had never operated due to PLC computer programming problems.
We repaired the programming code and installed a remote web serving wattmeter. This device helped us properly assess the true financial feasibility of the system.
Unfortunately, the windmill developed some major physical problems, and the decision was made that it was not worth repairing.
Among the most significant of our energy audit projects was USD 466 of Scott City, Kansas. We identified and executed multiple upgrades in every district-owned building, including:
This project was guaranteed to save the district $27,655.00 per year in energy and far exceeded the guarantee (up to $36,008.00 per year), without sacrificing comfort.
The savings represented a reduction in their heating bill of over 45% and significant electrical usage and demand charge savings.
Get in touch with us now for questions or concerns about our HVAC services.